In this career there are times when you are very glad you picked up the phone. For me, one of these times was when Nick Wilson phoned to see if I would like to join him on a trip to Italy, shooting for Ferrari magazine.

The trip was the first ever for Ferrari, and would be full of firsts for not only the brand, myself and Nick, but also Italy. The most iconic of these being having all 70 cars parked under the "leaning tower of Pisa", a location cars are never allowed.
The guest list of cars read like a deck of top trumps being laid out;
1947- 125s
1957- 250GT Berlinetta (PL TDF)
1974- Dino GTS
1959- 250 GT Berlinetta (PL TDF) "interim"
1950- 166mm
1955- 750 Monza
1956- 860 Monza
2017- La Ferrari 70th anniversary edition
....just to name a few.
And then our rental car, A 2017 Jeep renegade... Diesel.
Luckily for us, and our (in the company we were driving in) underpowered rental car, we had police outriders shutting down junctions on roads and roundabouts to keep our convoy flowing. With the Cavalcade Classiche stickers on the side of our car acting as a get out of jail free card we could push close to the limit of what was "legal" on the public roads. When we dropped out of the convoy and the safety of the police outriders our progress along the route slowed to a snail like pace.
It wouldn't just be the public roads the owners would be able to push their cars on tho, the trip included a session at Fiorano, the Ferrari test track. Finishing the trip at the Ferrari factory to see where their future orders will be built.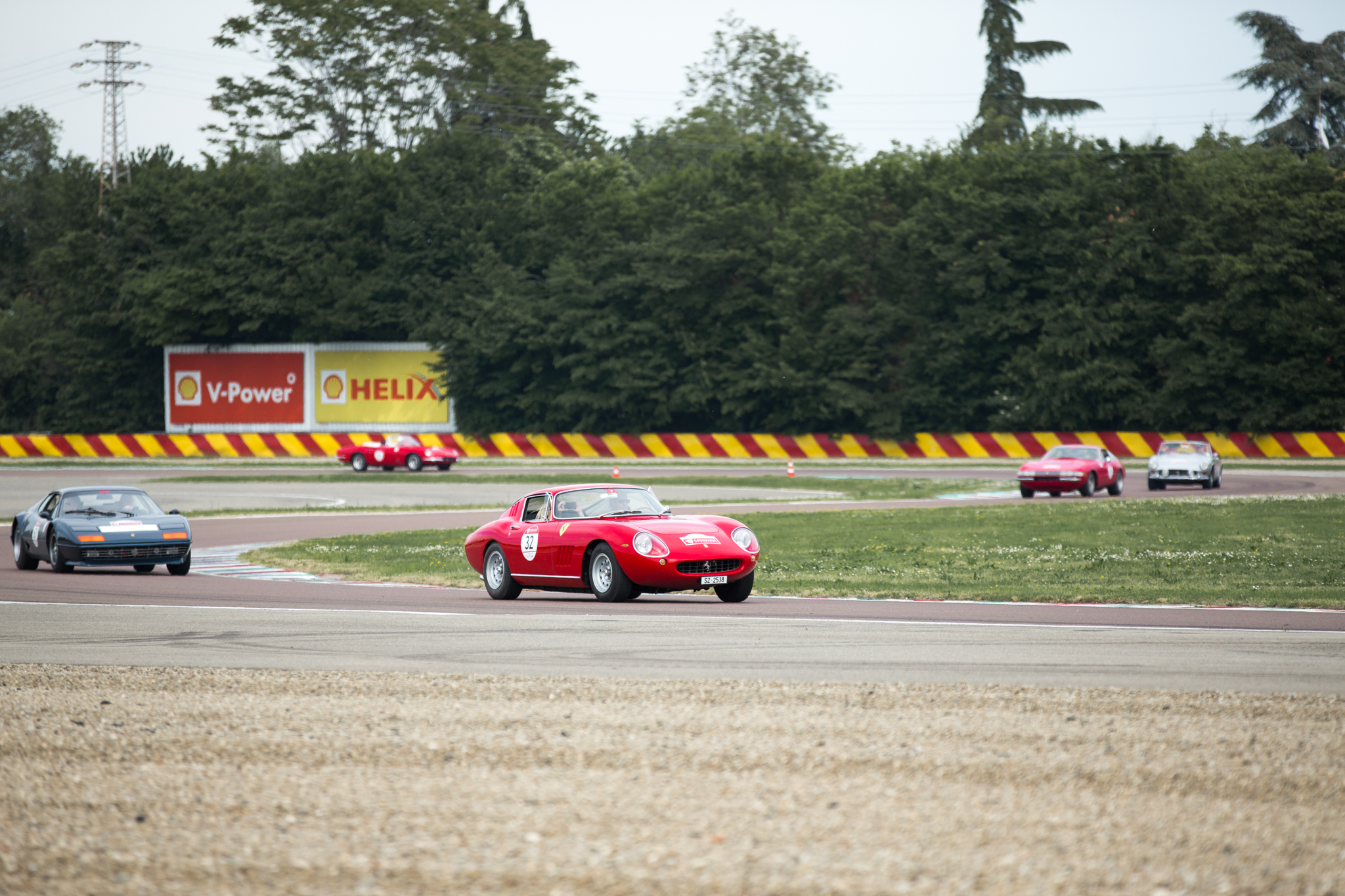 With thanks to everyone involved in this trip, to Nick for the invite, and to the team at Ferrari for giving us access and permission to shoot the factory floor (another first).

I love my job.